Fortnox® integration
Fortnox® is small businesses' best friend when it comes to bookkeeping.
With the GeniusPay checkout system, the sales report is automatically sent directly to Fortnox®.
You therefore avoid the tedious manual accounting work.
You save time and your accountant saves time, which means lower accounting costs in the end!
You can choose between different frequencies that the report sales should be sent to Fortnox®; daily, weekly, monthly or yearly.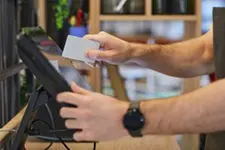 Parkera nota
Do you want to significantly minimize mistakes when ordering? Choose the additional service "Parka nota" to be able to receive orders at the table, on the phone or simply at the cash desk.
With a simple push of a button, you can park and send the order directly to the printer in the kitchen or bar.
In this way, the flow between the till, the bar and the kitchen is also made more efficient, while your customers get the right order.
If the customer regrets it and wants to order, for example, more food or drink, then just reopen the bill to add more items.


Smart Customer Club with Karming

Now everyone with the GeniusPay checkout system can offer their customers membership in their own mobile customer club.
With Smart Customer Club from Karming, you can easily design your own customer club, send out relevant campaigns based on previous purchases and demographics directly to the mobile phone, and keep in touch with your customers to build on the relationship even after they have left the store.
Get a quote for our Additional Services